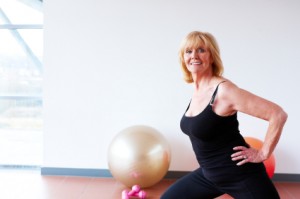 Wouldn't you like to have the key to staying young? It's within your power – just keep active! Researchers from most prestigious universities consistently name physical activity – and specifically weight training – as critical to longevity and an active "third age". We have personal trainers who specialize in providing safe and effective programs for older adults, including those who suffer from osteoporosis and other problems that affect the elderly.
We bring all the necessary fitness equipment such as exercise mats, swiss balls, medicine balls, elastics,…etc to your door. And one of our certified personal trainers will create a customized training schedule and routine just for you! You have the option of choosing a male or female trainer.
To get your started with your free consultation please click here.